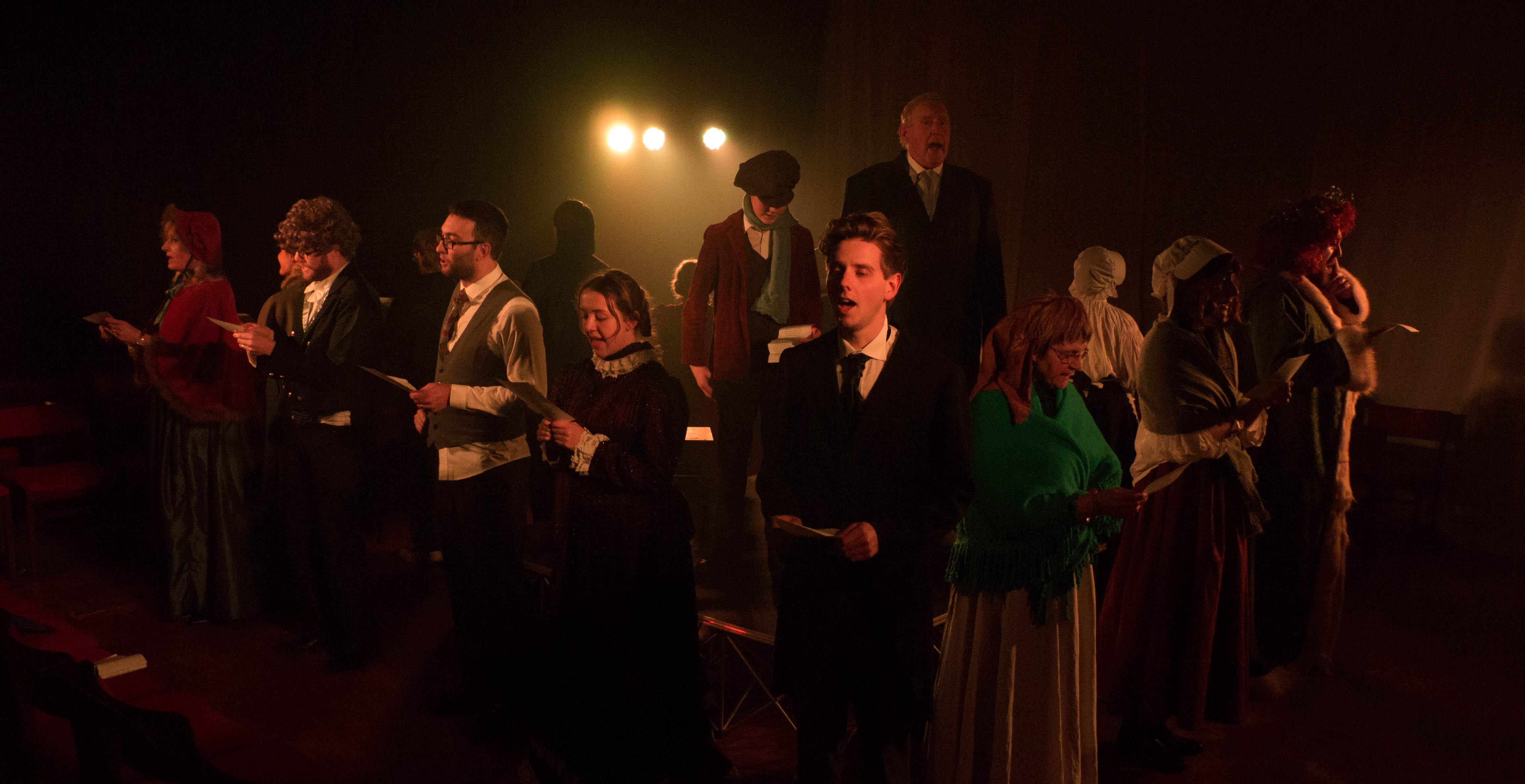 A Christmas Carol
Photography, filming and DVD production for an amatuer performance.
Once again involved in a B-it Theatre show, I was tasked with show photography for the foyer notice boards and providing a film of the show for archive.
A Christmas Carol was performed in the round in St Mark's Church, Saltney (although practically unrecognisable once we'd hung our blackout curtains!). Use of an iced smoke machine combined with highly saturated stage lighting provided a dramatic backdrop for the shots. None of the photography was staged, it was taken during the final dress rehearsal.