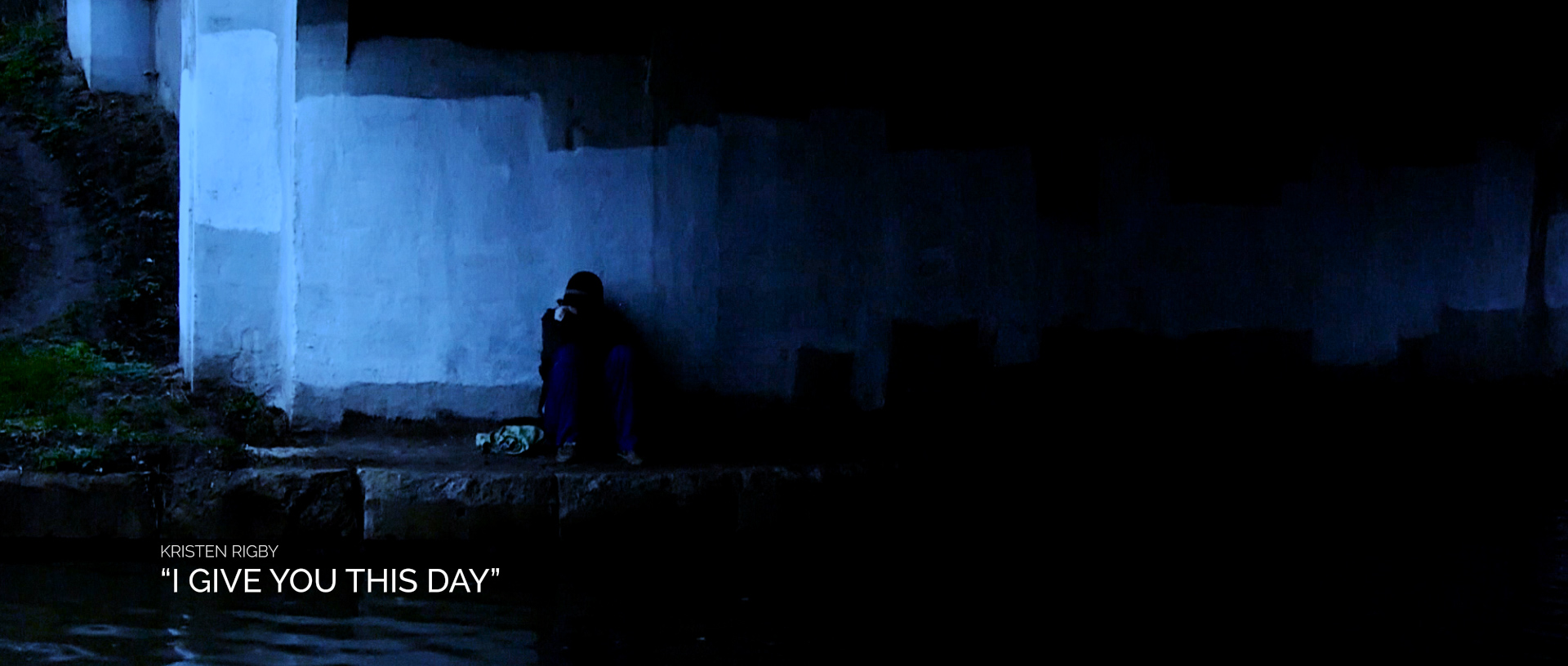 I Give You This Day
Music track & video recorded with Kristen Rigby. Planned and filmed for online delivery.
In a passing conversation with Kristen Rigby, we decided to take a song she had written, re-record it and produce a music video.
Starting with the re-recording, we recording a guide track, followed by lead vocal, acoustic guitar and harmonies. During the following weeks we assembled a band and recorded the remaining parts across a variety of venues. Alongside the music recording, I started brainstorming for the video and sketched some storyboards which Kristen approved.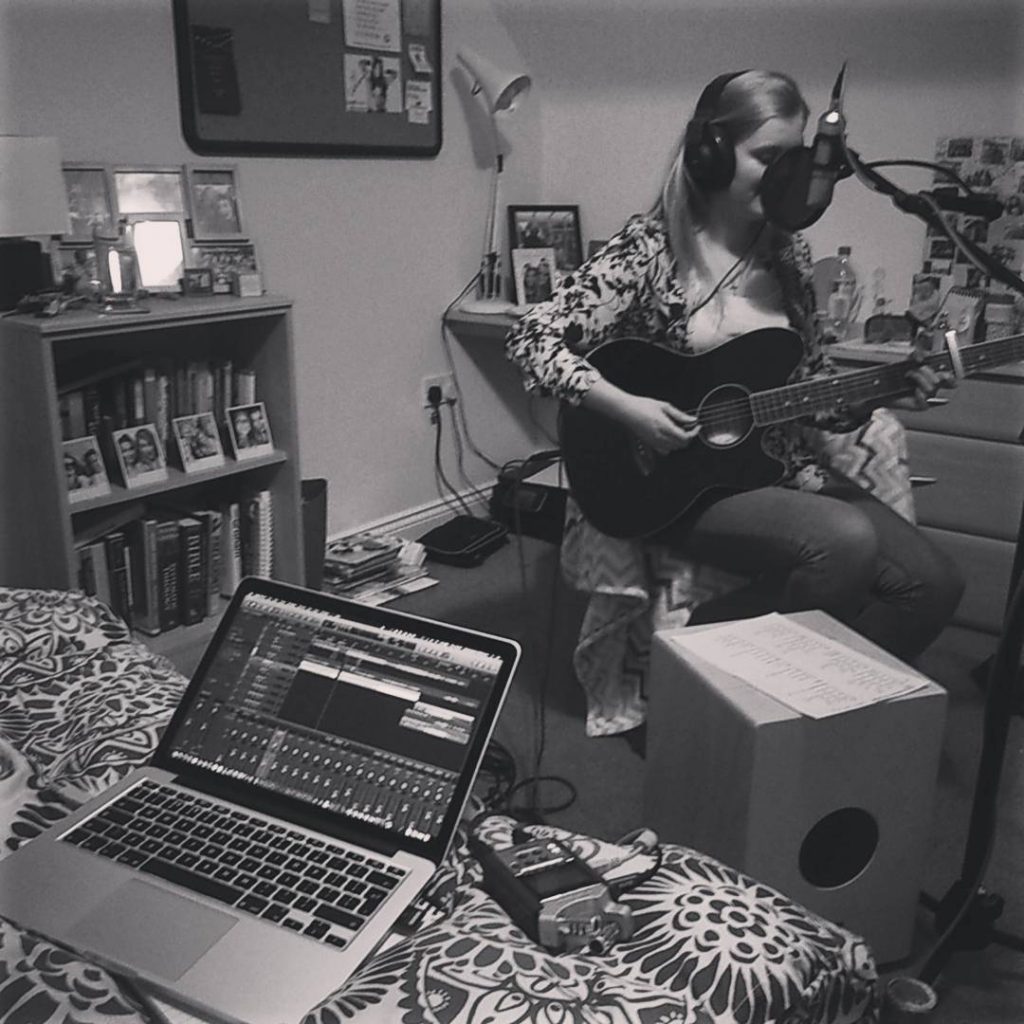 Filming began the following week with shots featuring actress Sophie Widdas in a house. Each shot was recorded on average 7 times to allow for some choices during the edit. At this point I recruited actor Harry Warrell to play the homeless man and I spent an afternoon hunting for a suitable bridge for him to live under.
The shooting itself spanned four days, the first with Sophie inside, then Harry under a bridge, then together in the Cathedral gardens, followed by a few more shots with Sophie.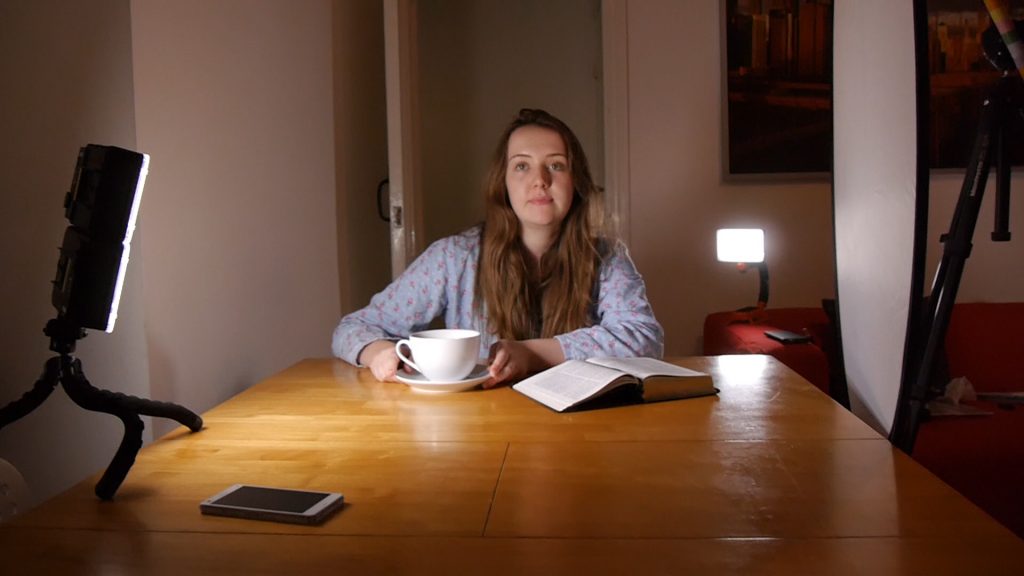 The first footage I recorded on a Lumix G6 (1080p) with the latter on a Lumix G7 (4K). Each camera's colour profile was set to the flattest colours available to aid the later colour grading. A fluid-head monopod was the primary camera support, alongside handheld shots.
With all the material recorded, time was spent producing a rough cut of the video while also finalising the mix of the music. Once the edit was locked, I turned my focus to colour grading to add contrast back into the footage, set a mood and reduce distracting colours. Specifically notable was Sophie's banister being painted a vibrant green, which I desaturated to a pale grey.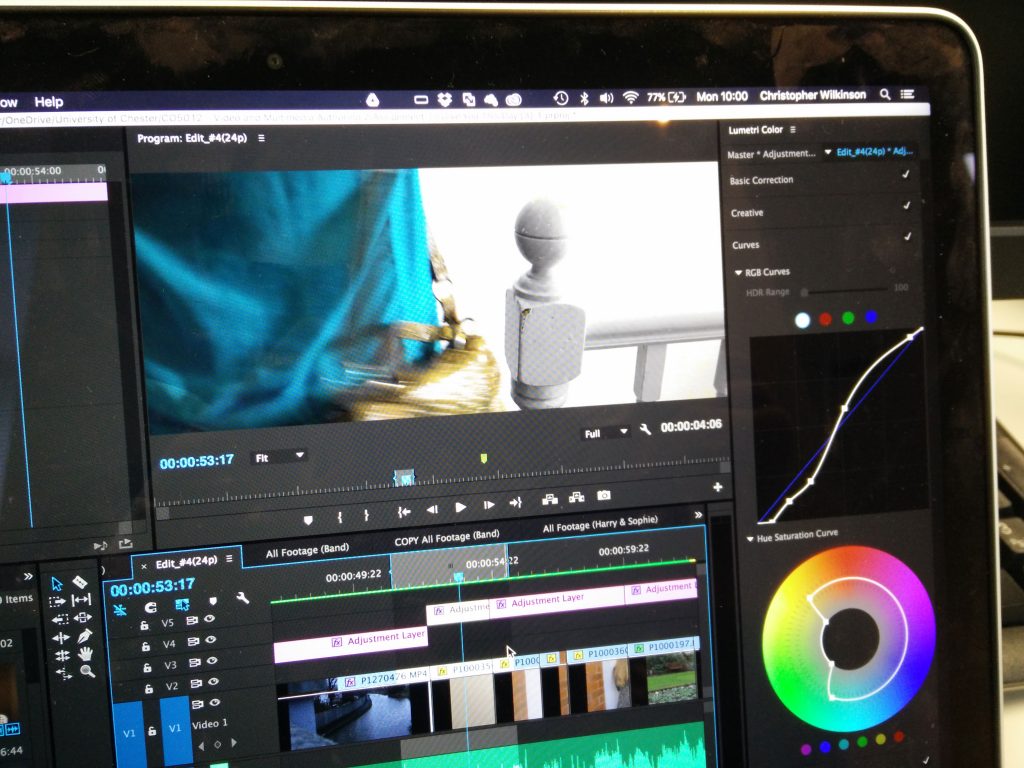 Other effects were applied to the footage, among which stablisation was used to correct subtle movement in handheld footage. The effect of colour grading is demonstrated below, showing both before and after.