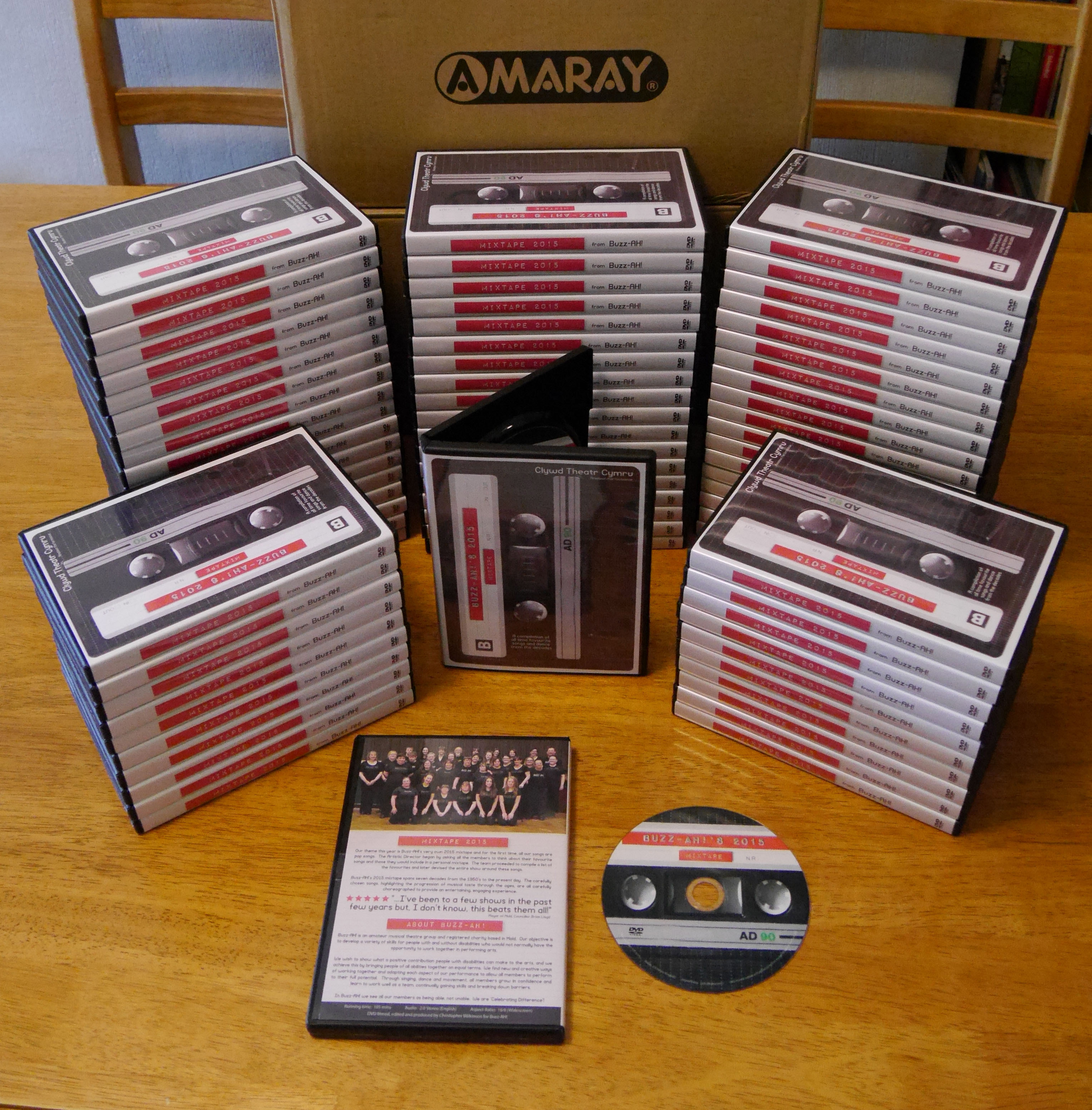 Mixtape 2015
Filming an amateur theatre show, then DVD production and output through a duplication house.
Buzz-AH!, a performing arts group who 'Celebrate Difference' in their members of all abilities, perform an annual musical theatre show, at Theatr Clywd.
I was put in contact with the group who were looking for a DVD to be produced of their annual stage show.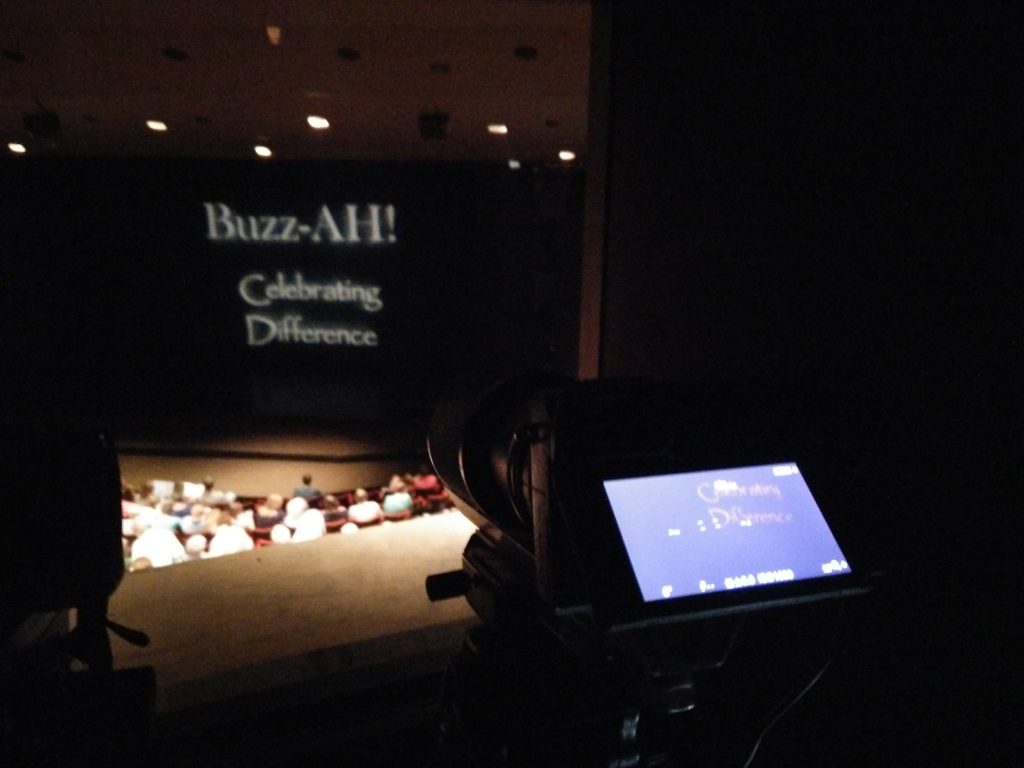 Theatr Clywd's Anthony Hopkins auditorium has large stage which can prove a challenge when trying adequately cover a performance with only a single camera op. Fortunately, they perform the show two consecutive evenings, allowing the focus of coverage to remain on a single half of the stage each evening.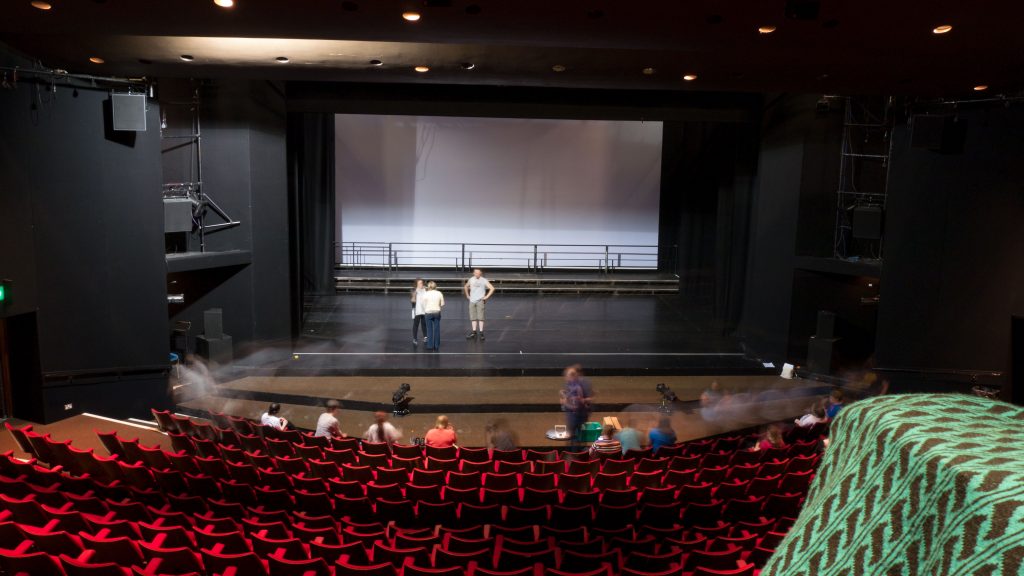 The edit was equally challenging, abid for different reasons, since the quantity of footage highlighted a read-speed bottleneck on the Hard Disks. Premiere Pro's multicam timelines were used extensively throughout.
Output of the project was performed through a UK-based duplication house and copies distributed to the cast and crew in the show.